When I enter photos in the
I Heart Faces
photo challenges, it's usually just that; a challenge. I'm often sitting around, wracking my brains to come up with an idea for a submission. When I saw that the theme this week is
water
, I knew exactly which photo I was going to use.
My sister has been working with Campamento El Faro de Esperanza (Camp Lighthouse of Hope) in Playas, Ecuador, for as long as I can remember. It's a camp founded by Canadian missionaries who live and work in the invasion area in Guayaquil known as
Bastion.
I've had the privilege of working alongside them twice, once to help with the construction of the new camp buildings, and once as a leader of a team of youth from our area during the camp season. Since the HoJ and I are full-time in Africa now, sister carries the torch in Ecuador, leading the team each year to help out for a week of camp.
That week spent at El Faro was one of the best weeks of my life, spent drenched in sweat, covered in sand, and filled with the kind of delirious happiness that only comes from working with kids.
This photo kind of sums up the entire week. Janna, the one smashing the water balloon, is one of the Canadian missionaries. She has been living and working full-time in Ecuador for a number of years now; her joy is nothing short of contagious.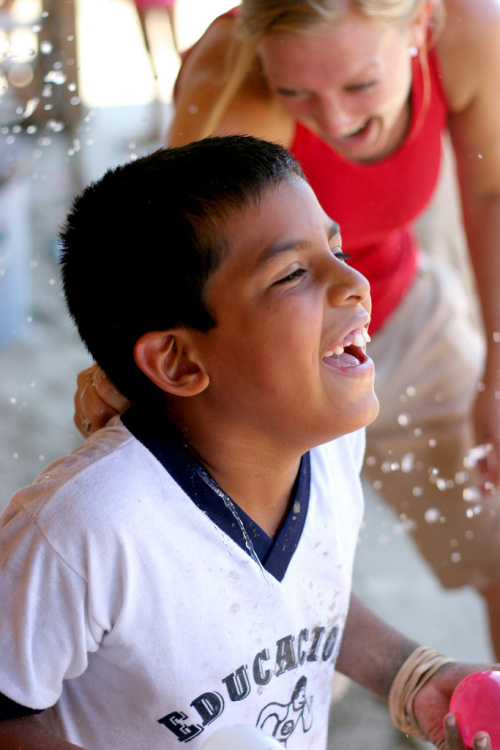 As usual, head over to
I Heart Faces
to check out all the other wet and wild water entries!